The 1964 Kennedy Half Dollar was the last 90% silver coin to be put into circulation by the U.S. Mint. It was intended to memorialize the assassination of President John Fitzgerald Kennedy.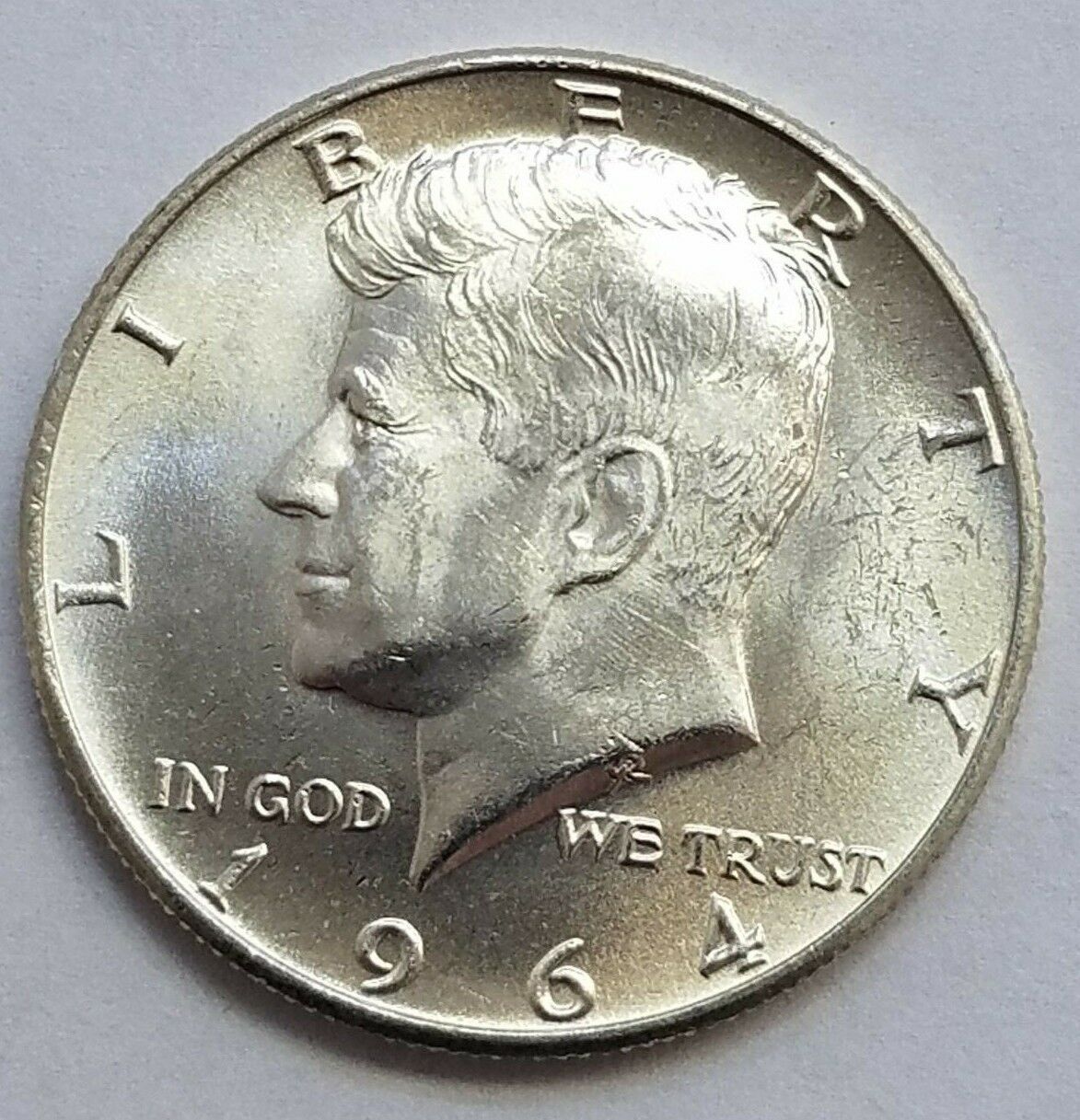 Congress authorized the U.S. Mint to create and begin minting Kennedy Half Dollars just over one month after President Kennedy's death.
Production of the first Silver Kennedy Half Dollar coins began in January 1964 at the Denver Mint. Production began a week later at the Philadelphia Mint.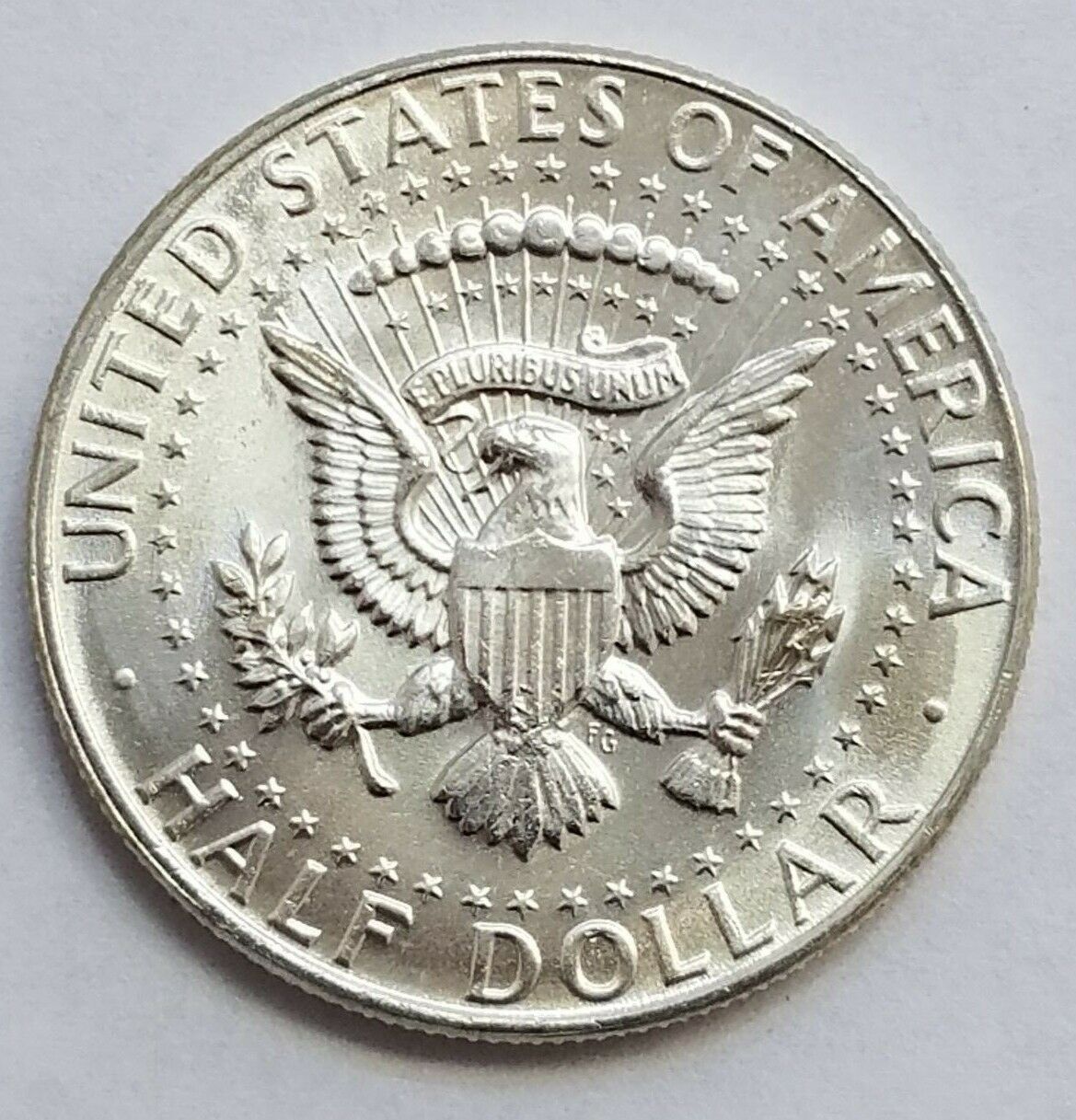 On March 24, 1964 the coin was released to the general public. Thousands of people stood in line at the Mint to get the first coins. Even though the number of coins that each person could buy was limited, coins were quickly sold out.
The mintage of Kennedy halves produced during 1964 was enormous in comparison to previous silver half dollar mintages. Over 277 million coins were minted in Philadelphia for circulation. An additional 156 million coins were minted in Denver. Despite the incredible supply, the coins continued to disappear as fast as they were issued as people began hoarding.
1964 Kennedy Half Dollar Coin Specifications:
Diameter: 30.6 mm
Thickness: 2.15 mm
Metal Composition: 90% Silver (Ag), 10% Copper (Cu)
Denomination: 50 cents (half dollar)
Gross Weight: 12.5 grams
Approximate Silver Weight (ASW): 11.25 grams
Over 433 million 90% Silver 1964 Kennedy Half Dollars were minted for circulation.
The melt value of one 1964 Kennedy Half Dollar coin is $[silver-spot-price weight='.362′]
1964 Kennedy Half Dollar

Years Minted: 1964
Silver Content: 90% (1964 only)
Silver Weight: 0.3617 troy oz (90%)
Total Mintage: 433 million coins
Current silver melt value: $[silver-spot-price weight='.362′]